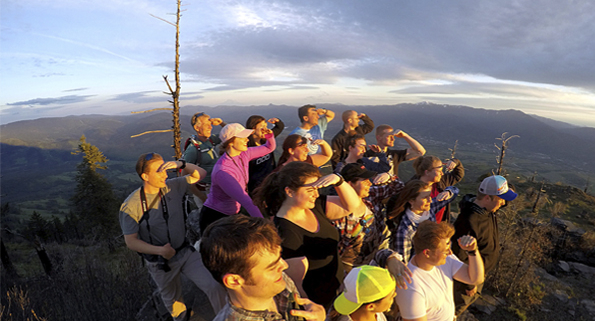 💫2019 SUMMER HIKE SERIES💫


LOOK OUT

GRIZZLY PEAK

HERE WE GO


💫GET FIT – CONNECT – EXPLORE💫
WHY MEMBERSHIP MAKES SENSE
WE PROVIDE EVERYTHING YOU NEED:
💥Thirty-Two Hikes April thru November
💥Carpooling – Maps – Hike Difficulty Rating
💥Evenings & Weekends – Doggie Information
💥Perfect Picture Spots – Post-Hike Beers 'n Fun
💥Cool People – Rad Concept – Positive Vibes
Learn what everyone is raving about, and try a whole month on us for FREE using the code "HikeRush2019" when you check out at membership!
RUSHMORE HIKE BASICS:
The Rushmore Society, your real life social network of very busy people, INVITE ALL to join us on our famous Southern Oregon hikes. It's one of the easiest, coolest ways to meet neato active people!
WHO: All welcome / MEMBERSHIP DETAILS ABOVE
VIBE: Social — Positive — Fun
WHAT TO BRING: Lunch – Water – Camera – Smile – Sunscreen – Hat – Good Trail Shoes – Head Lamp or Flashlight if you happen to have one (not necessary)
GRIZZLY PEAK SUNSET SPECIFICS:
CONNECTION POINT: Luna Cafe / 5:55 pm
CARPOOL DEPARTURE: 6:15 pm
ESTIMATED RETURN: 9:00 pm
MILES COVERED: 6.1
DOGS: Yes, doggies are allowed
SPECIAL NOTES: high clearance vehicle recommended
HIKE DIFFICULTY RATING: easy to moderate
HIKE DISTANCE: 6.1 miles – 860 elevation gain
ADDITIONAL NOTE: we try to meet as close to or slightly before 6pm. Obviously, that means many people are rushing from work to arrive. In order to be back before pitch dark, we need to depart at 6:10-15, so jump outta work 15 minutes early if you can! ☀
COMPLETE GRIZZLY DESCRIPTION:
Do More, Live More Hikers unite, we're headed out to celebrate the Summer Solstice. We'll be☀☀CHASING THE SUN☀☀ Yep, it's a Southern Oregon classic, Grizzly Peak.
GRIZZLY IS RATED "UP-UP-AND-AWAY" FOR MODERATE. We cover 6.1 mile and 860 ft elevation gain for a solid workout, but nothing too crazy!
One of the closest hikes to Ashland, Oregon, Grizzly Peak offers incredible views of Mount Shasta, Mount McLaughlin, Table Rocks, and Pilot Rock. The 2.5-hour hike winds through old-growth forest and mountain meadows, climbs to Grizzly Peak and through the charred remains of the East Antelope Fire, and it culminates with the hike's best viewpoint (and one of the best in the Ashland area).
The area shines in late spring and early summer when a wide variety of wildflowers bloom throughout the hike. Morel and chanterelle mushrooms are abundant in the spring and fall and attract plenty of locals.
The Grizzly Loop is approximately 1 mile from the parking lot. When you reach the sign, it is best to take a right toward the peak. About 0.3 miles later you will pass "Grizzly Peak," an unmarked and easily missed pile of rocks that was named for Southern Oregon's last known grizzly bear. "Old Reelfoot" roamed the area for 50 years before it was shot by a 17-year-old hunter in 1890.
In 2002, the East Antelope fire burned 1,886 acres of forest through which the northern part of the hike passes for about a mile. It is interesting to see how well the area has restored itself; the fire opened the view considerably, allowing sunlight to reach the forest understory where wildflowers now flourish.
DRIVING DIRECTIONS:
Directions from Luna: Head east on Hwy 66, about 1/4 mile east of Hwy 5, turn Left onto Dead Indian Memorial Road. Continue on Dead Indian Memorial Road for about 6.4 miles. Turn Left onto Shale City Road. From here the way to Grizzly Peak is marked. There are at least 2 forks in the road, just follow the signs.
NOTE: The road leading to trail head is a bit ROUGH, requiring at least some clearance.
The Rushmore Society is your premiere real life social network of very busy people living life to the fullest with Adventure, Connection and Play. Do More, Live More, Rushmore.