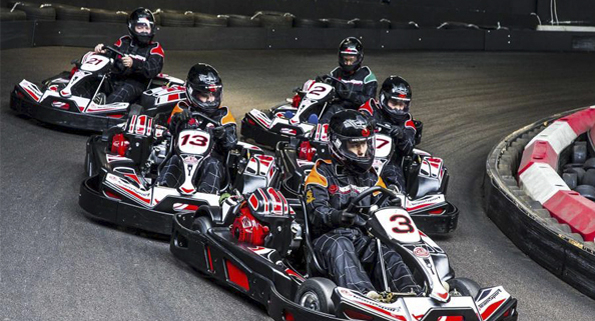 🤸‍♀️🤸‍♂️2019 SUMMER PLAY SERIES🤸‍♀️🤸‍♂️
JOIN US

GO KART RACING

IS ON


🤸‍♀️THIS AIN'T FOR KIDS – NO, NO🤸‍♂️
MEMBERS: $10/12/15
 SPECIAL MEMBERS-ONLY PRICES   
R)👇Eleven Signature 'Play' Events👇
U) Part of our 2019 Summer Series
S) 🤪🏃‍♀️Go Kart Racing Returns🏃🤪
H) If you ain't rubbin', you ain't racin'
KART DETAILS BELOW:
The Rushmore Society, your real life Social Network of Very Busy People, invite our members to come drive, race and rock the amazing Go-Kart track at Rogue Karting.
A perfect Wednesday night escape.
RACING DETAILS:
Complete racing details can be found at Rogue Karting.
MEET: Rogue Karting at 6:45 – 7 pm
VIBE: social, silly, fun
SIGN WAIVER: when you arrive
COST for First Race: normally $17
ROYAL MEMBERS: $10
FERRIS MEMBERS: $12
MURRAY MEMBERS: $15
**Additional races can be purchased at Rogue Kart.
RSVP ON FACEBOOK RIGHT HERE
NOT A MEMBER YET? HOLY COW:
If you ain't rubbin' you ain't racin'!
The Rushmore Society is your premiere real life social network of very busy people tagging life through Adventure, Connection and Play. Do More, Live More, Rushmore.