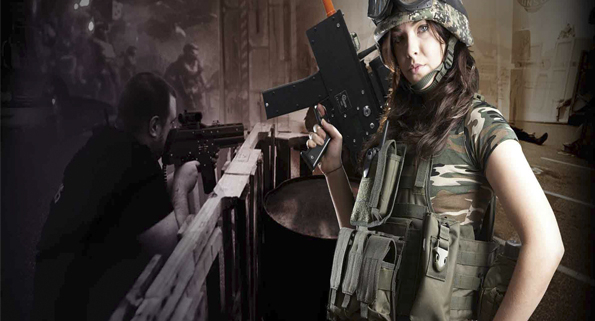 🤸‍♀️🤸‍♂️2019 SUMMER PLAY SERIES🤸‍♀️🤸‍♂️
JOIN US

LASER TAG

IS ON


🤸‍♀️THIS AIN'T FOR KIDS – NO, NO🤸‍♂️
MEMBERS: $9/12/15
 SPECIAL MEMBERS-ONLY PRICES   
R) This isn't kids stuff
U) Indoor – High Octane Laser Tag
S) Rushmore members v. members
H) Limited space – Get tickets now!
OFF THE COUCH & IN THE GAME:
The Rushmore Society, your real life social network of very busy people, in partnership with the rad locally-owned Laser Ops Entertainment, invite OUR MEMBERS to an intense, fun-filled, silly evening of indoor laser tag.
GET READY FOR AN EVENING TO REMEMBER:
Rushmore Laser Ops Night is set in a 3,800 sq ft Battle Arena, featuring Team Deathmatch, Domination and Free-For-All with up to 16 participants.
It's the perfect way to team build, or take down your best buddy. Laugh and get a great workout in at the same time!
WHO: Official Rushmore members-only

VIBE: Silly – Intense – Get'em!
WHEN: Arrive between 6:30-7pm
COST: $9 / $12 / $15 for three missions
*Limited to 16 participants, so don't wait!
RSVP ON FACEBOOK RIGHT HERE
Game on, members!
The Rushmore Society is your premiere real life social network of very busy people tagging life through Adventure, Connection and Play. Do More, Live More, Rushmore.