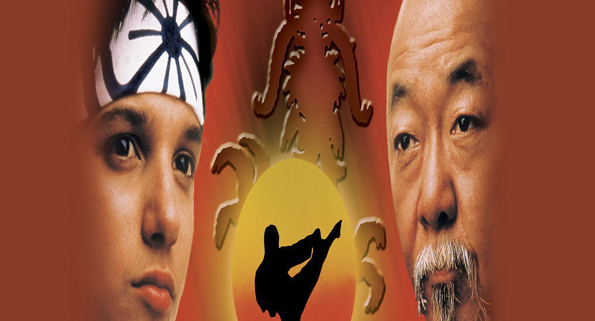 JOIN THE CREW FOR A SPECIAL NIGHT
THE CLASSIC – KARATE KID – OUTDOORS
WATCH THE TRAILER HERE
R) Rushmore Classic Movies
U) July Special: Karate Kid
S) 🌟At Schoolhaus Brewhaus🌟
H) Come KICK IT with the Crew
Under the stars in Jacksonville:
The Rushmore Society, your real life social network of very busy people, invite our members to a special showing of Karate Kid at the Schoolhaus Brewhaus in Jacksonville.
ALL THE MOVIE EVENT BASICS:
WHO: all positive, cool people welcome
VIBE: social — fun — silly
PRE-MOVIE SOCIAL HOUR: 7pm
MOVIE START TIME: Dusk
***For those interested, join us near the beer garden around 7pm. Find a seat in the patio section if you'd like. Look for Murray wearing Rushmore gear. When they open the beer garden, we'll make our way to a table and take over the joint 😉
NO TICKET NECESSARY:
It's first come, first seated. We do our absolute best to save and sit together. It can be busy out at the Schoolhaus on Movie Nights, so be flexible and kind!
Hiiiii – yaaaaaaaaaah, let's go!
The Rushmore Society is your premiere real life social network of very busy people living life through Adventure, Connection and Play. Do More, Live More, Rushmore.