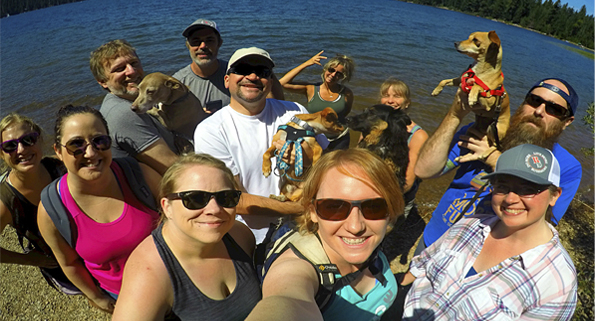 ?2019 FALL HIKE SERIES?


LOOK OUT

RESORT 2 RESORT

 LET'S GO


?GET FIT – CONNECT – EXPLORE?
WHY MEMBERSHIP MAKES SENSE
WE PROVIDE EVERYTHING YOU NEED:
?Thirty-Two Hikes April thru November
?Carpooling – Maps – Hike Difficulty Rating
?Evenings & Weekends – Doggie Information
?Perfect Picture Spots – Post-Hike Beers
?Cool People – Rad Concept – Positive Vibes
Learn what everyone is raving about, and try a whole month on us for FREE using the code "HikeRush2019" when you check out at membership!
RUSHMORE HIKE BASICS:
The Rushmore Society, your real life social network of very busy people, INVITE ALL to join us on our famous Southern Oregon hikes. It's one of the easiest, coolest ways to meet neato active people!
WHO: All welcome / MEMBERSHIP DETAILS ABOVE
VIBE: Social — Positive — Fun
WHAT TO BRING: Snacks – Water – Camera – Smile – Sunscreen – Hat – Good Trail Shoes
RESORT 2 RESORT HIKE SPECIFICS:
CONNECTION POINT: Luna Cafe / 9:00 am
CARPOOL DEPARTURE: 9:20 am
ESTIMATED RETURN: 5:00 pm
DOGS: Yes, doggies are allowed
LUNCH: Lake of the Woods Resort / BBQ
HIKE DIFFICULTY RATING: easy
HIKE DISTANCE: 9.2 miles – 600 ft elevation gain
COMPLETE R2R HIKE DESCRIPTION:
Rushmore does this one-way hike beginning at Fish Lake Resort by first dropping off a car or two at Lake of the Woods Resort, then driving back to Fish Lake to start our Adventure. It takes about 15 minutes to drive from LOW to Fish Lake. Directions are HERE.
At the completion of our hike, we will eat lunch at the truly delicious Lake of the Woods Resort, and if time and weather permit, hop in the Lake's convenient swimming hole.
The High Lakes Trail between the two Resorts is a relatively flat 9.2 miles of compacted gravel surface, attractive for the hikers.
On the trail you will experience the harsh, yet beautiful lava flows of Brown Mountain and view the symmetrical shape of Mt. McLoughlin, the highest peak in the southern Oregon Cascades at 9,495 feet above sea level. Bald Eagle, Osprey, and a variety of other birds are common at both lakes. Botanical enthusiasts will especially like the wildflower display at the Great Meadow area in late spring and summer. Portions of the trail are located within a mixed conifer old growth forest.
You can read a complete description of the High Lakes Trail #6200, and complete hiking info HERE.
DRIVING DIRECTIONS:
From Luna Cafe to Lake of Woods Resort (where we drop off a few cars), find directions HERE.
Then, from LOTW to Fish Lake Resort (where we begin), find directions HERE.
Gonna be an amazing day! RSVP RIGHT HERE NOW!
The Rushmore Society is your premiere real life social network of very busy people living life to the fullest with Adventure, Connection and Play. Do More, Live More, Rushmore.