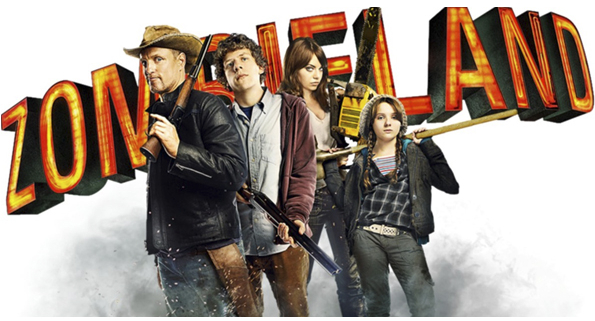 MEMBERS: $6 — NON-MEMBERS: $9.75
WATCH THE TRAILER HERE
R) Rushmore First Look Movies
U) October Premiere: Zombieland 2
S) ?A ROWDY ADVENTURE?
H) MEMBER $6 – NON-MEMBER $9.75 –
DON'T FORGET THE PRE-SHOW FUN TOO:
The Rushmore Society, your real life social network of very busy people, invite our members to a special, exclusive first showing of our October Movie of the Month: Zombieland Double Tap.
Critics Consensus:
Columbus, Tallahasse, Wichita, and Little Rock move to the American heartland as they face off against evolved zombies, fellow survivors, and the growing pains of the snarky makeshift family.
Not a member? Holy Cow, check it out!
ALL THE MOVIE EVENT BASICS:
WHO: all positive, cool people welcome
VIBE: social — fun — silly
PRE-MOVIE SOCIAL HOUR: 6:30, Baja Fresh
MOVIE START TIME: 8:00 pm
***For those interested, we meet at Baja Fresh in the Tinseltown Complex, around 6:30 pm for eats and social fun. Then, we head on over the the theater 10 minutes before showtime.
MUST PRE-PURCHASE YOUR TICKET HERE:
The Rushmore Society is your premiere real life social network of very busy people living life through Adventure, Connection and Play. Do More, Live More, Rushmore.