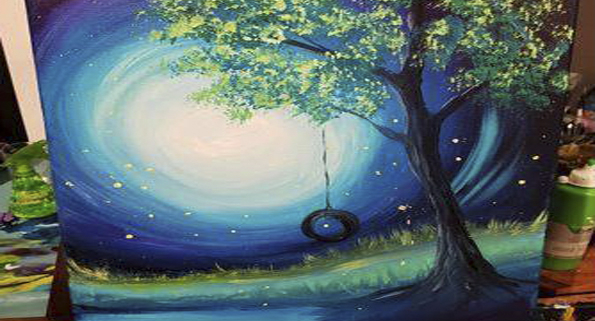 SOLD OUT: MAKE SURE TO BUY EARLY!
MEMBERS: $32/36/38 — NON-MEMBERS: $41
 SPECIAL MEMBER PRICES   
R) Painting with Pals
U) And the old tire swing
S) All materials & instruction
H)?Silly Social Rushmore Vibe?
LIMITED TICKETS – BIG DISCOUNTS:
The Rushmore Society, your real life Social Network of Very Busy People, invite all to join us, in partnership with Wine and Brush in Phoenix, for an evening of art and fun!
ENJOY A PERFECT EVENING:
Your first beverage is free, all the smiles are free, and after you buy a ticket, all the materials and instruction are free, hehe.
Seriously though, we LOVE our art events. It's a perfect way to get to know other Rushmore members that share an interest in art and expression.
COST:
As always, your Rushmore membership pays you back
ROYAL MEMBERS: 32
FERRIS MEMBERS: 36
MURRAY MEMBERS: 38
NON-MEMBERS: 41
RSVP ON FACEBOOK RIGHT HERE
AND GET YOUR TICKET TODAY!
The Rushmore Society is your premiere real life Social Network of Very Busy People living life through Adventure, Connection and Play. Do More, Live More, Rushmore.