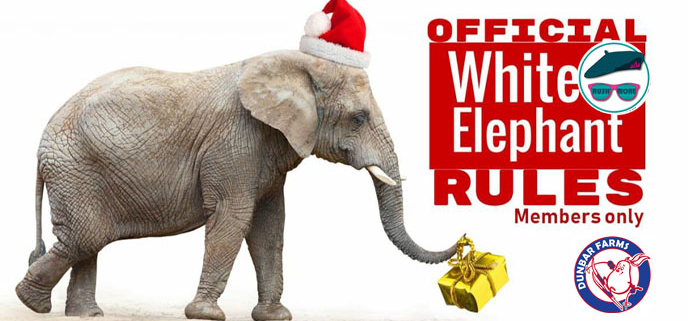 ⭐
JOIN RUSHMORE TODAY

⭐
⭐

CREATE THE LIFE YOU DESERVE

⭐
Who We Are – What We Do – Why We Do It
USE THE CODE "SAVEFERRIS"
AND TRY TWO MONTHS FOR ONE!
RUSHMORE SPECIAL EVENT


🥳 EVENT HIGHLIGHTS 🥳
💥 MEMBERS RSVP BELOW 💥
Rushmore, your Real Life Social Network of Very Busy People, INVITE ALL our members to our 2021 White Elephant Holiday Party at Dunbar Farms!
R)

KICK BACK – SIP – RELAX


U)

Grab a gift for under $20


S)

Enjoy the Dunbar Views


H)

Swap some silly fun gifts
'Tis the season of giving…silly stuff under $20.
HOW IT WORKS:
WHITE ELEPHANT DETAILS:
Each player brings one wrapped gift UNDER $20 to contribute to a common pool. Anything really works: useful, silly, dirty, amazing, as long as it's under $20.
Players draw names to determine what order they will go in.
Players sit around a table where they can see the gift pile. To make things easier, everyone should sit in the order in which they will take their turns.
The first player selects a gift from the pool and opens it. Make sure everyone can see the gift!
The following players can choose to either pick an unwrapped gift from the pool or steal a previous player's gift. Anyone who gets their gift stolen in this way can do the same – choose a new gift or steal from someone else.
To keep things moving along, there are a couple of limits on gift swapping:
A present can only be stolen once per turn, which means players who have a gift stolen from them have to wait to get it back.
After three swaps, the turn automatically comes to an end (otherwise things could drag on for a long time).
If you have a different version, share it with us in the comments section.
After all players have had a turn, the first player gets a chance to swap the gift he or she is holding for any other opened gift.
Anyone who's gift is stolen may steal from someone else (as long as that person hasn't been stolen from yet). When someone declines to steal a gift, the game comes to an end.
Note that for this last "extra" turn, the three-swap rule doesn't apply. Players can keep swapping until someone decides to stand pat, or there are no other eligible people to steal from.
Gonna be a great day, Happy Holidays!
Join us today. Live life to the fullest with Adventure, Connection and Play. Do More, Live More, Rushmore.